Robert Mosci sings and plays the Steinway grand at Bemelmans Bar
Robert Mosci sings and plays the Steinway grand at Bemelmans Bar
Robert Mosci sings and plays the Steinway grand at Bemelmans Bar
Welcome to Robert Mosci's homepage.
Find out about all things Mosci here, including his 7 CD releases, available at all online retailers. Robert's new release is a collection of 10 songs written by Grammy award winning songwriter Hugh Prestwood, called Reflected Back. It is available as a CD on the "buy" page, and on all online music sites (Apple Music, Spotify, Amazon, etc).
Check out a video of the Mosci trio live at The Carlyle Cafe: La Mer
A nice feature about Bemelmans in the NY Times, including a close-up photo of Mosci at the piano
Here is a music video for Robert's recording of             The Nearness of You
Here's the Bemelmans reopening article in Timeout NY
A fine writeup in the NY Times
Another mention in the NY Times
Please check out the "Calendar" page for upcoming Mosci performances.
Bemelmans Bar at The Carlyle Hotel is now fully reopened. Seating capacity is expanded to previous levels, and reservations are no longer required. Robert is back to his full schedule. We hope that you are well, and look forward to seeing you again after this very long and difficult year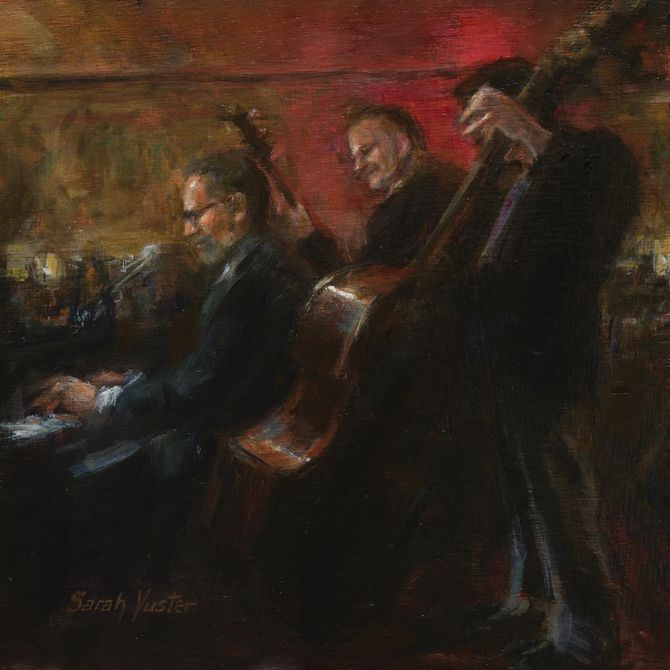 Jazz At The Carlyle
painting by Sarah Yuster